Obituary for Jack Lawton LeBleu
Jack Lawton LeBleu passed away peacefully in his sleep on December 2, 2018 at home with family at his side. He was born in El Reno, Oklahoma on August 4, 1924 to Ora Myrtle and Virgil Vivien LeBleu. His dad was a farmer, and Jack grew up working hard on the farm. As an adult Jack went on to work in the oilfield, which he loved and then onto farming his own property in Howe, Texas.

As a very young child, he helped his mama milk the cows before school while his Dad worked the fields. After school and his chores were completed he did his homework by the light of a coal oil lamp. They moved from Loco, Oklahoma to a farm near Lexington, Oklahoma where they became pretty successful in Jack's young eyes. Then his Dad's brother talked them into selling all they had and moving to Arkansas. So, when Jack was 14, they sold everything: 4 milk cows, 2 mules with harnesses for working, a nice wagon, and a real good sorrel saddle horse. Then, they loaded up the family and moved to Arkansas. Virgil bought 80 acres, and they all worked for 2 years before they lost everything. Jack never returned to school. He and his Dad cut and sold firewood for $7 a wagon load and worked odd jobs to get money to move back to Oklahoma. Later, Jack went to live with his Uncle Melvin near Chickasha, OK, and worked on their farm for a year before getting a job on the railroad. He met and married Mary Alice Brooks on December 6, 1945 in El Reno, Oklahoma.

The job on the railroad ended, and Jack went to work in the oilfield. In one year, they moved 13 times throughout Oklahoma and Texas, pulling a little 16 foot travel trailer. They had two children, Robin McCoy and Kathy Puckett. When the youngest started school, the family moved to Aztec, New Mexico, where Jack worked for Aztec Well Service for over 30 years. Jack became a Christian at the Bible Baptist Church in Aztec, NM in 1960. He made many life-long friends there because of his strong work ethic and never ending sense of humor. He worked long hard days – in one three month stretch he worked seven days a week – 12 hours shifts after driving 2 hours each way! Two years ago he visited NM, and the owner of Aztec Well Service took him into his penthouse office and thanked him, not only for his 30 years of work, but also for training hundreds of 18-20 year olds without a single fatality.

In 1980, Alice and Jack moved to Howe, TX to farm and be near their daughters and their families. His Mom and Dad would have been proud to see him purchase his own 140 acres to farm and build a new house. He enjoyed riding horses, and helped cut riding trails still used today around Lake Texoma. He rode in lots of parades and trail rides while farming and raising cows. His mode of transportation was a huge 4 wheeler right up until last year, when at age 93, he survived a heart attack while moving and stacking a cord of firewood. After this, his physical strength never really came back, but his sense of humor never wavered.

Jack was preceded in death by his wife of 67 years, Alice Brooks LeBleu, his siblings, Leon LeBleu of Surprize, Arizona, Wannie Frazier and Nelda Merriott, both of Muleshoe, Texas and just last year by his dear friends Melina Keel, Barbara Puckett, and grandson by marriage, Alton Reeves. His family is comforted knowing these relatives and friends are busy showing him the best fishing spots in heaven and laughing at his new, and old, corny jokes.

Jack is survived by his daughter, Robin McCoy, daughter Kathy Puckett and her husband, Logan. Also his grandchildren, Jennyne Reeves of Whitewright, Amanda and Nick Reed of Frisco, and John and Sarah Puckett of San Antonio. He enjoyed his twelve great grandchildren, Simon Reed; Alex, Nate, and Olivia Puckett; Dusty Cotter, Jarred Cotter, Lexi, Marcus, Alex, Andrew, Lilli, and Nikki Reeves, and two great great grandchildren, Kent Cotter and Aria Cotter. He was so proud of the military service of grandson, John Puckett and great grandchildren, Dusty, Jarred, and Lexi. He always enjoyed hearing about Jarred and Lexi's activities who are still in Air Force active duty. Jack enjoyed a close relationship with his family and will be missed by all.

Jack's quick wit and never ending sense of humor, tricks and jokes will be missed by his friends and family. The family offers sincere thanks to his many doctors in the Sherman area but especially to Dr. Mario Bonilla, Becky and the rest of the staff who helped keep his faulty heart ticking but also always covered him with their tender love, attention and unending support.

A memorial service will be held at 11:00AM Saturday, December 15, 2018 at Scoggins Funeral Home Chapel. The family will receive friends an hour prior of service.

In lieu of flowers, donations can be made to Four Rivers Outreach, 210 South Rusk Street, Sherman, Tx 75090.

Services are under the direction of Scoggins Funeral Home & Crematory, 637 W. Van Alstyne, Pkwy. Van Alstyne, TX; 75495. 903-482-5225.
You may sign the online register book at www.scogginsfuneralhome.com.
To send flowers or a remembrance gift to the family of Jack Lawton LeBleu, please visit our Tribute Store.
Previous Events
Visitation
Scoggins Funeral Home Chapel
637 W. Van Alstyne, Parkway
Van Alstyne, Texas 75495
Memorial Service
Scoggins Funeral Home Chapel
637 W. Van Alstyne, Parkway
Van Alstyne, Texas 75495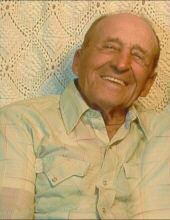 Thank you for sharing your
memory of Jack
Provide comfort by sending fresh
flowers from our local florist.
No thanks, please don't show me this again.